SOKE HANSHI GRANDMASTER M.R.RAZA BRUCE ALI
FOUNDER/PRESIDENT/CEO 10TH DEGREE BLACK BELT
WORLD PAK KI BUDO MARTIAL ARTS FEDERATION
Young Grand Master Soke M.R.Raza Bruce Ali started taking lesson for Martial Arts at the age of 7 years. I had keen interest in the field of Martial Arts since my childhood. With the passage of time, curiosity of learning more and more had been raising to the peak. It was probably in 1986 when I saw Bruce Lee for the very first time. I was astonished that a single person is fighting back with a number of people. I really liked the sounds which Bruce Lee produced during fight. I loved to learn that too and felt myself in high spirits when someone asked me to perform any thing the Great Bruce Lee's style. Now, let's have a look over the history of Martial arts. In ancient time, when weapons were not as common as today then, people used their physical strength and tricks to defend themselves. Karate is a type of Martial arts which means Empty hand. Now, Martial Art tells us the techniques of self-defense with empty hands and with hand weapons as well. The training of Martial arts is not providing safety only but also, a source of physical growth and fitness. Japan introduced Judo, china began Kangfu and Korea initiated Korean Martial arts. Now, they have become an important part of tradition of these countries. Every single person even children of these countries have full awareness of this art. As we all say that there is no end of knowledge in the same way, there is unlimited learning of martial arts. No one can say that I am a perfectionist and have completely learnt this art. There are styles and tricks which have been continuously introducing with every new day. When I learned Martial arts, I thought it would be completed after getting black belt. But, after achieving black belt, I came to know exactly that it is only the first step that I took. Now, there is a lot more I need to know. It would be right to say that actual learning begins after having black belt. If we take a religious look then, we will come to know that our religion also favors the self defense and to be a powerful individual against your enemies. "Powerful Momin is better and more beloved for ALLAH than a fragile one, although, all are superior. Do struggle and hard work for the thing which gives you benefit, and ask for help from ALLAH and do not become upset by considering any task difficult" ( Al Hadees ) I wished to be known as a Martial artist and Pakistan representative in all over the world. With this aim, I kept on proceeding. New techniques have been inventing day by day. After a long research and hard work, I have introduced such a martial arts style that can be called as Pakistani Martial arts and its name is Pak Ki Budo Martial Art. The name this style is the combination of three words in which Pak means Holy, Ki means Spirit and Budo means Martial Way. The characteristic of this art is that it clearly shows action and reaction of easy and advanced level of every technique. Mind, body and spirit have been focused in this art. Different martial art techniques and a variety of action are included in Pak Ki Budo Martial Art. Pak Ki Budo Martial Art is not a malleable style as its training needs stiffness. But, this art can be learned by young and even by children as well. With the numerous characteristics, there is also an additional distinctiveness in its training i.e., a tool is mandatorily included in every belt. Every belt has its own standard. This style is based on the law of physics. Punch and kick is beautifully used in Pak Ki Budo Martial Art. The training of tools like single Nunchaku, double Nunchakus, Long stick, Short stick, Knife, Arrow, Sword, throwing Stars, Tonfa, Sai and Kama is included in Pak Ki Budo Martial Art. Today, every country of the world has been accepting the significance and advantages of Martial arts. That is why; the young generation from the whole world is having interest to learn this art. On the other hand, martial arts media played a prominent role in promoting this art. China, Japan, Thailand, Korea, America, Britain and many other countries have constructed a number of martial arts training institutes. Martial Arts is also a source of self defense as well that is a primary requirement of every single individual. Today's life has become very tough and mobile snatching, robbery and unexpected attacks are very common. Pak Ki Budo Martial Art helps in these kinds of destructive situations. Determination, courage, self-control and physical activeness are the basic rules of Pak Ki Budo Martial Art training. I have been collecting the art of karate, Taekwondo, Wushu (kangfu) Shotokan, Ninjutsu and many other styles from last 26 years and then introduced Pak Ki Budo Martial Art style in the result of my over all experience. My personal experience says that people who start getting interest in Martial arts; they keep themselves away from all social sicknesses and bad habits like smoking etc. They just want to become more and more active and strong. They want to develop more qualities. Martial art is not only the name of fight but also includes spiritual, physical and moral training. A Martial artist can easily handle 4 to 5 attackers. Self-confidence is a fundamental element of facing this situation courageously because, self-confidence, determination, decision making power, mind activeness helps you to skillfully overcome your enemy. Often, people ask me the question that if an attacker would shoot you with gun then, what can you does? I always answer that one day human would die and every one do not has pistol. If an attack is without weapon and you do not have martial arts training then, what can you do? Definitely cannot harm your enemy but, if you have training then, I am sure you can harm your enemy and can attack back with full confidence. There is a need to warm up your body before starting any game. There are special exercises to warm up body in Pak Ki Budo Martial Art. Soon, you can take information about this art on Pak Ki Budo Martial Art website. I request to authorities to cooperate with us to promote Pakistani Martial arts like other sports. Pak Ki Budo Martial Art should be promoted at government level. That time is not far away when; Pakistan would be popular in all over the world like Japan, Korea and China and it would happen because of Pak Ki Budo Martial Arts inshaALLAH. . . . .
---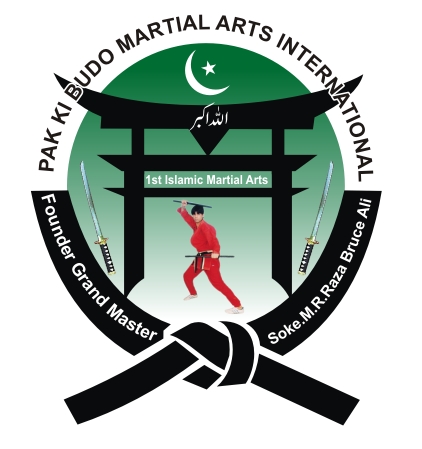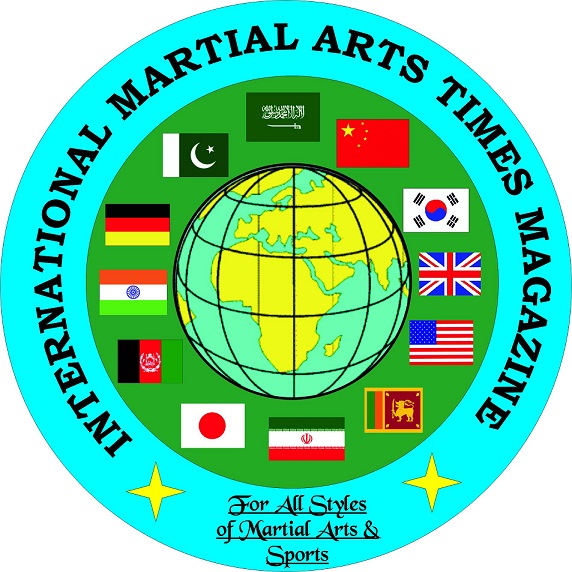 CLICK HERE
---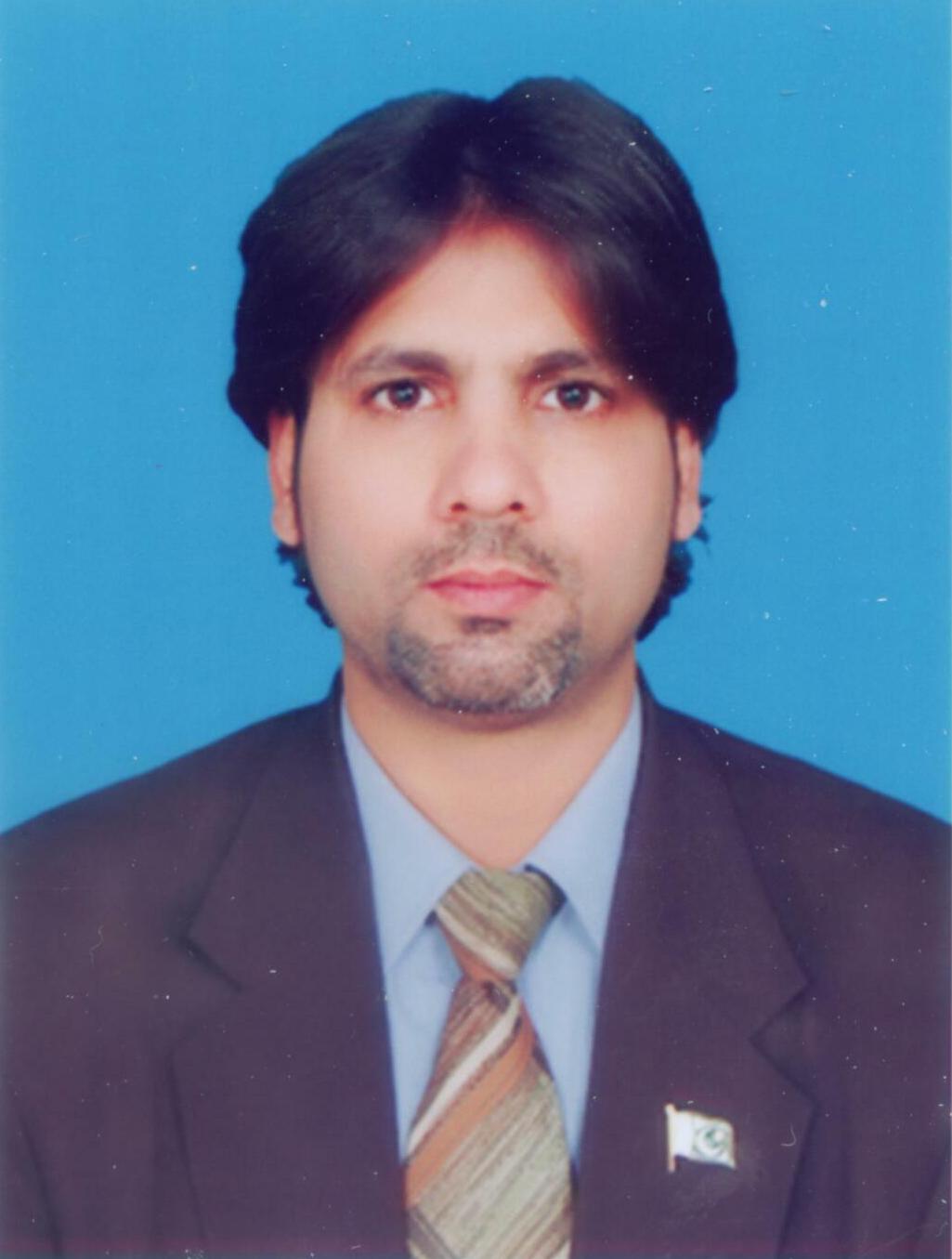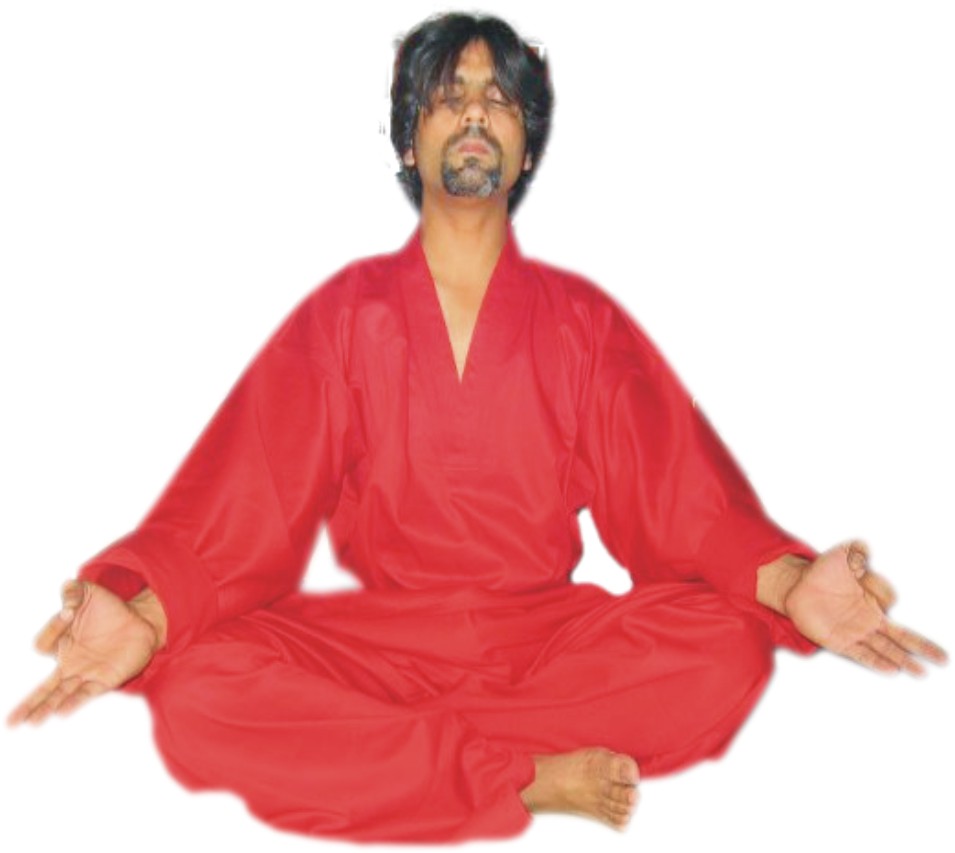 ---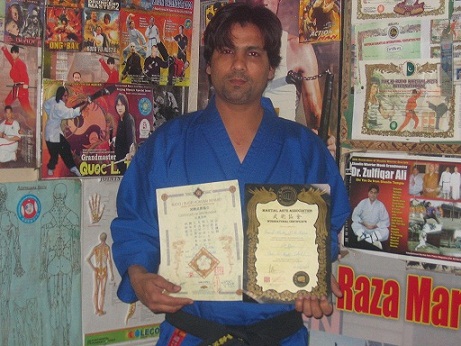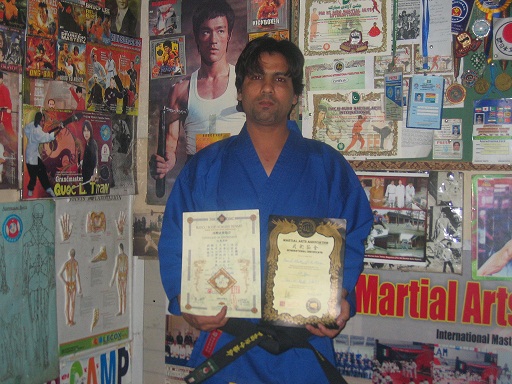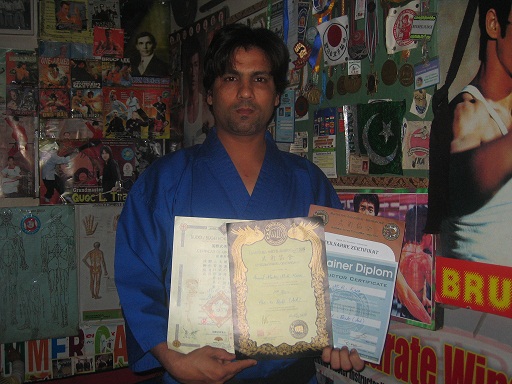 ---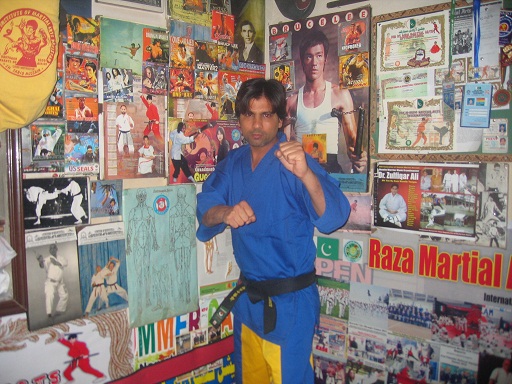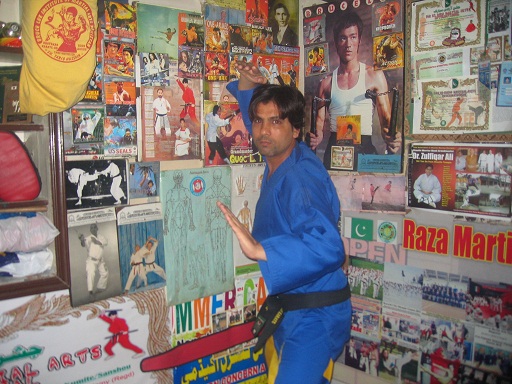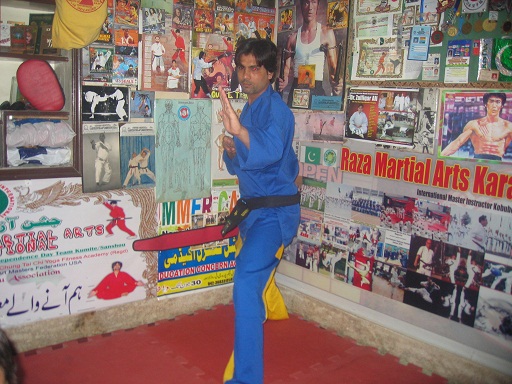 ---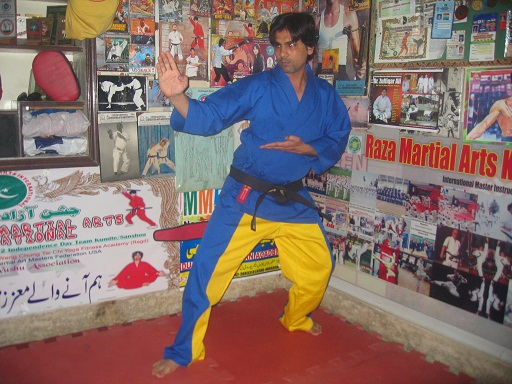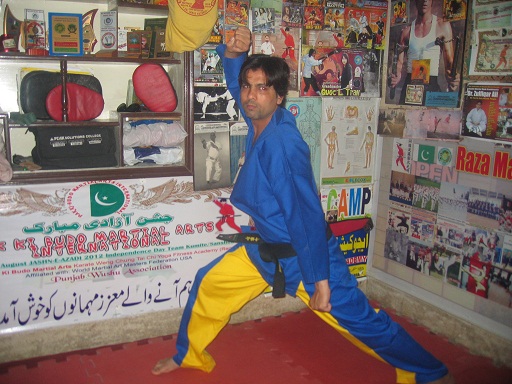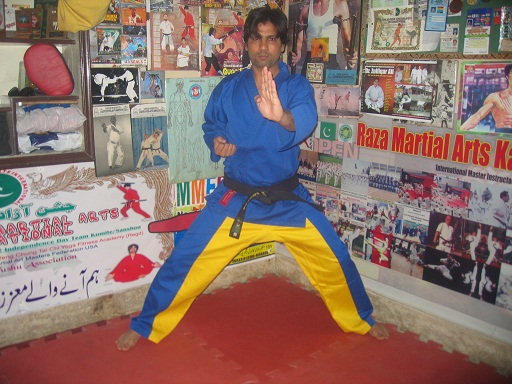 ---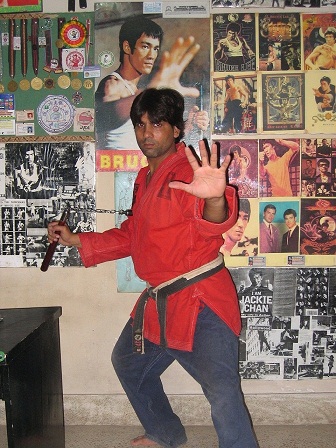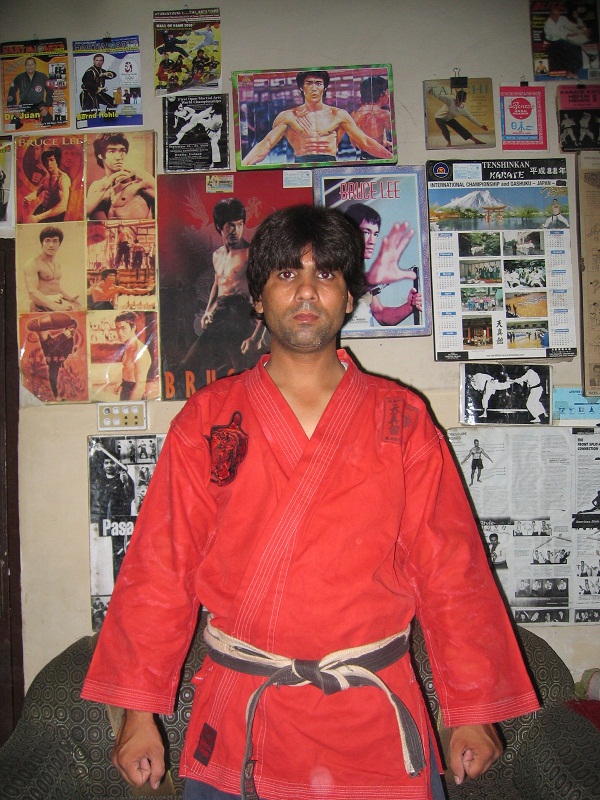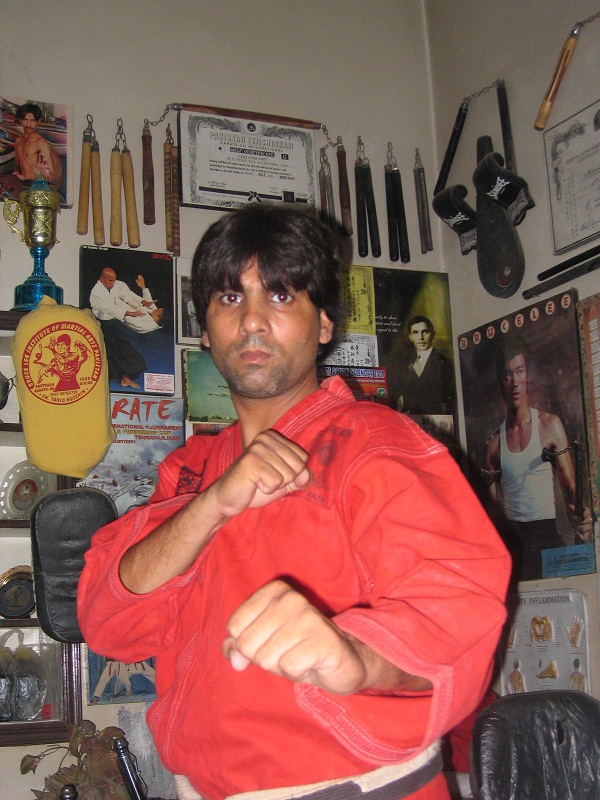 ---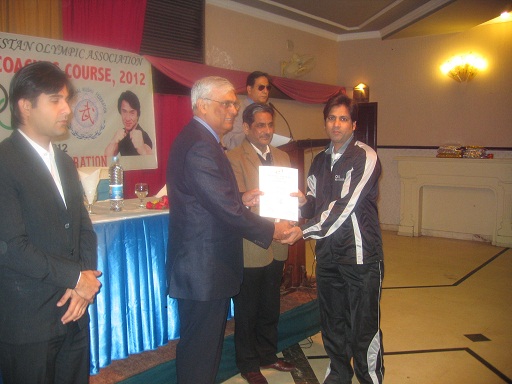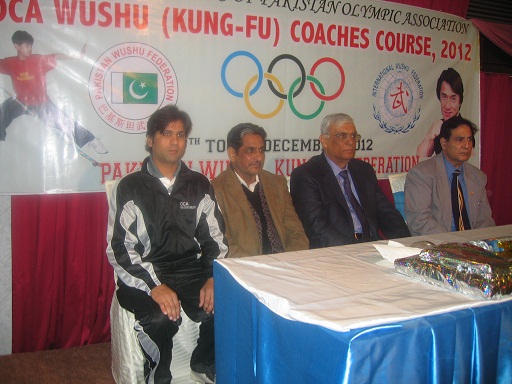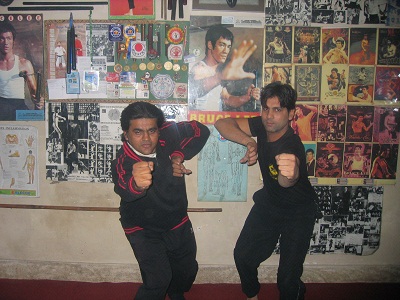 ---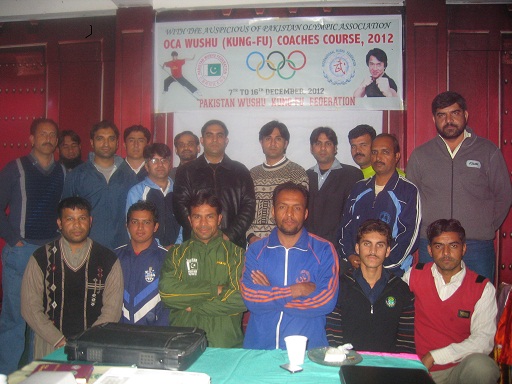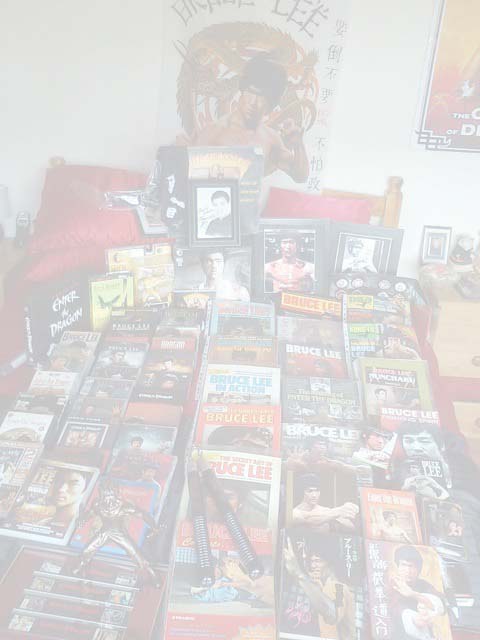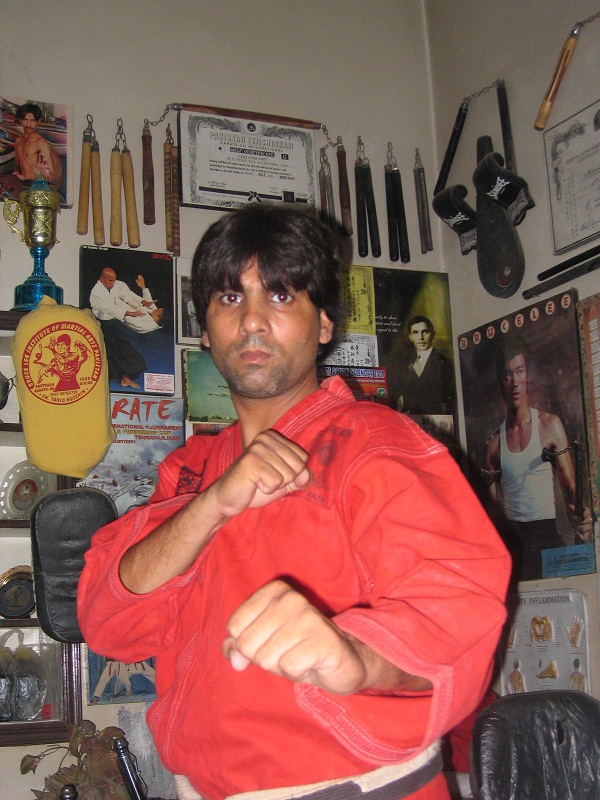 ---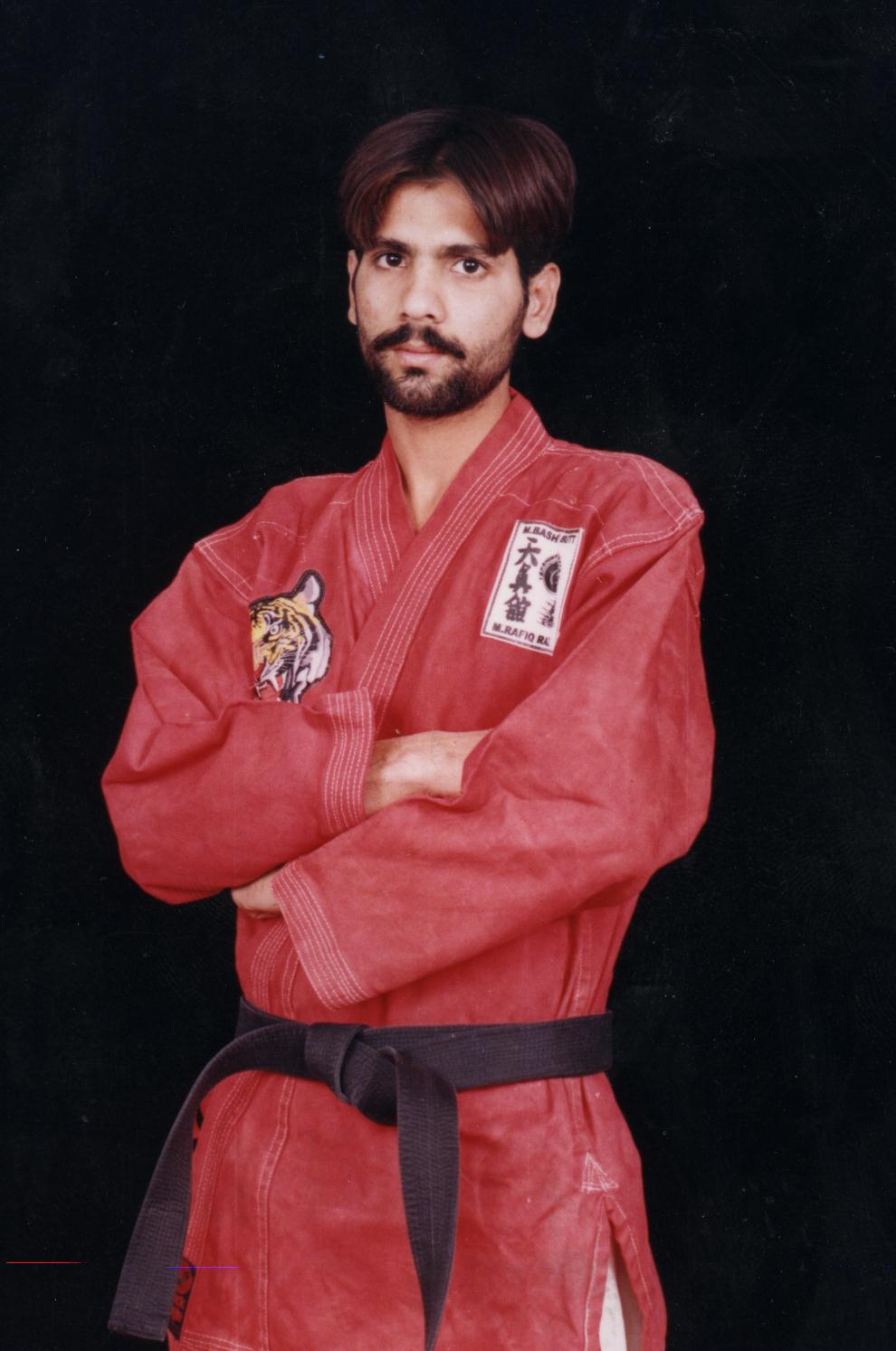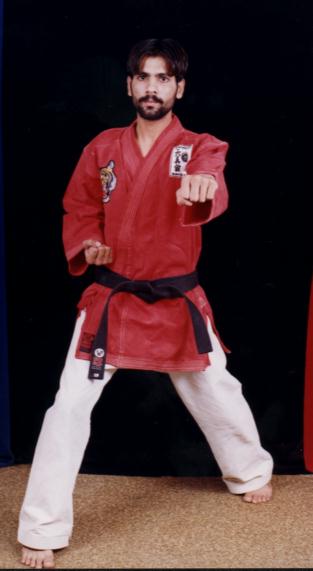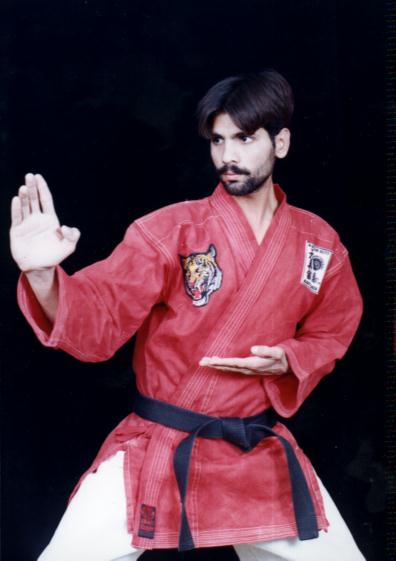 ---

SPIRITUAL DEVELOPMENT ENLIGHTENMENT OF LIFE PROTACTION
By Young Grand Master Soke Hanshi M.R.Raza Bruce Ali 10th Degree Black belt
The World Pak Ki Budo Martial Arts Federation is the leading and most innovative Pak Ki Budo Martial Arts organization in the world today. World Pak Ki Budo Martial Arts Federation was founded in 23 March, 2012 by a group of leading Pak Ki Budo Grand Master including Dr. Soke Hanshi M.R.Raza to serve as a unifying body for Pak Ki Budo practitioners of all styles and disciplines of Martial Arts. Grandmaster M.R.RazaR.Raza adopted his personal philosophy for the charter of the Old Muslims Way World Pak Ki Budo Martial Arts Federation, adapting the best from all sources to make a stronger whole. It is for this reason that the World Pak Ki Budo Martial Arts Federation can provide the powerful exchange of information to further the growth of Pak Ki Budo style. Because of Grandmaster M.R.Raza tireless efforts, World Pak Ki Budo Martial Arts Federation has affiliated school members all around the globe. WHAT IS PAK KI BUDO? The principles of Pak Ki Budo have been the secret living tradition of Muslims self-defense, health and longevity for centuries. Pak Ki Budo graceful fluid like movements emphasizes proper breathing techniques, posture and balance: Resulting in complete concentration and relaxation for the Pak Ki Budo practitioner. No other Pak Ki Budo system applies the principles of Ki and circular force to this extent. Pak Ki Budo harmonizes the body's natural flow of Ki energy with the mind to achieve "BuDo way" and the Pak means Holly. BENEFITS: For Pak Ki Budo Students: • Long Healthy Life • Life Long Physical Fitness • Self-Defense Based Techniques Training • In depth Studies Of Healing Skills • Advanced Martial Arts Philosophy BENEFITS: For Pak Ki Budo Instructors • Direct Affiliation With Pakistan Headquarters • Ongoing Support • Affordable International Certification • FREE MMA Program • Accelerated Advanced Training Program with Professional Quality Educational Resource Materials Discovering Pak Ki Budo The Muslims Martial Art Of Self-Protection & Self-Development When morning covers the Pakistan sky, crowds gather in parks, university gardens and nearby Mosque executives with briefcases, laborers in cotton, people young and old performing flowing exercises. Movements are silently synchronized, postures exotically simple, faces sublimely focused. They are practicing Pak Ki Budo breathing, the 3000 year old discipline brought over by Muslims Way Spircuatal persons visiting from Pakistan. Embracing philosophy, psychology, meditation, physical exercise and martial arts; the discipline, argue its more ardent practitioners, can prevent everything from high blood pressure to tuberculosis and diabetes. Pak Ki Budo breathing is the first level of physical development training in the Pak Ki Budo system. Our first four health building Pak Ki Budo breathing exercises are the foundation of Martial Arts; they are called "Muraqaba" and develop an individual's Ki or internal energy. Those who used to roll their eyes at such Pak Ki Budo concepts as "The Holly Spirit Way" and allowing your energy, or Ki to flow unchecked are now looking beyond such abstract definitions into the heart and soul of this ancient concept. Bottom line, Pak Ki Budo could be very effective in reducing stress, improving balance, and providing a good workout as well. While proper breathing and stretching are an important part of the Pak Ki Budo system it is just the beginning. Pak Ki Budo also employs self-defense training based on centuries old principles of non-resistance and circular force. Pak Ki Budo, when done correctly, makes you feel settled, relaxed and rejuvenated all over. WHY CHOOSE PAK KI BUDO MARTIAL ARTS FOR HEALTH, SAFETY & FITNESS? No person who is professionally involved in any aspect of maintaining health and physical fitness can doubt the genuine need for a realistic program for physical fitness. Based on disturbing statistics of general poor health gathered by various state and national health agencies, it now seems the opinion of physicians, physical education instructors and other authorities that some sensible program for physical fitness must be initiated on a national scale. The Federal Government, well aware of the problem, has taken certain preliminary steps in this direction. However, it is the contention of the author that there is a serious error in the concept of the physical fitness program as it is currently being outlined. Unless this error is rectified the program cannot possibly succeed in its national intent. The basic mistake which has been made is to promote the idea of physical fitness in such a way that it has become associated in the minds of most people with vigorous activities: The emphasis being on the usual wearisome calisthenics, body building through jumping and running, the use of weights, hikes, and sports. Because physical fitness is now associated with these types of activities, the majority of our population has physically and psychologically excluded itself from the entire idea! The truth of the matter is that only a relatively small segment of the population will exercise with calisthenics for more than a short period of time (especially without constant supervision), because this type of exercising is tiring and simply not enjoyable. An infinitesimal number of people will consider conditioning themselves with the use of weights or through regular training or hiking. People who play tennis, swim, bowl, play basketball, baseball, football, etc., have been doing these things in the past, enjoy them and will in all probability continue to do them without having to be encouraged. But, only relatively few number of people indulge regularly even in these sports. Furthermore, it should be noted that we cannot properly consider weekly or Bi-weekly participation in bowling, tennis, golf, etc. to be a method of truly remaining fit. The truth of this statement will be evident as we proceed. For a national physical fitness program to be of real value, it must be sufficiently comprehensive to include all segments of the population regardless of age, background or vocation, and must help to condition all systems of the body: Not only the muscular and the circulatory, but the respiratory, nervous, endocrine and other aspects of the body. In addition, such a program must be enjoyable and stimulating so that one wants to exercise, if, for no other reason than that he or she feels a sense of well-being after exercising; not exhausted or strained as is so often the case with calisthenics or sports. The system which meets all of the above requirements is the age-old physical movements and exercises comprising the system of Pak Ki Budo Martial Arts; Pakistan's ancient form of physical training that includes energizing Ki breathing, relaxed stretching and dynamic tension muscle toning. The various routines of Pak Ki Budo exercises which are offered, can easily be modified and extended to apply to every segment of the population from small children to the senior citizen. When you give the Pak Ki Budo system a fair trial you will begin to feel more energy, have better flexibility and an increase in overall health. Now, add to this the practical life saving self-defense skills of Pak Ki Budo; you can easily see why this is a perfect system for self improvement that can be a lifelong journey. The World Pak Ki Budo Martial Arts Federation mission is to be the world's leading Pak Ki Budo by promoting and instructing its Members in the philosophy and technique of Traditional Muslims Martial Arts as it has been handed down from Master to student throughout the centuries. The World Pak Ki Budo Martial Arts Federation has been established to teach its students a "way of life", based upon as a Musalim's Ancient Traditional Way of The spiritual Arts Philosophies and Original Training Methods. We must strive to be recognized throughout the world as the foremost organization for the teaching and training of the traditional history, philosophies and techniques of 1st Muslims Martial Arts Pak Ki Budo. The Pak Ki Budo Martial Arts Federation international family of instructors will insure that our students receive the highest level of training and education based upon the finest traditional methods of Pak Ki Budo and modern training resources. The World Pak Ki Budo Martial Arts Federation officially registered Black Belts and students must represent the highest levels of integrity and shall represent the World Pak Ki Budo Martial Arts headquarters in Pakistan at all times. World Pak Ki Budo Martial Arts Federation doors will always remain open for those who have the inner strength, courage and perseverance to learn, grow and contribute in the continuation of the Pak Ki Budo legacy, philosophy and ancient warrior code of ethics. 'Pak Ki Budo's Purpose The purpose of the Pakistan Pak Ki Budo Martial Arts Federation is to create a positive contribution to society by instilling positive characteristics in each and every student that participates in our program. These characteristics create a better person as well as a more productive member of society. The World Pak Ki Budo Martial Arts Fedaration strives to utilize only the most effective instructional methods. We strive to teach the most effective yet practical self-defense techniques while maintaining our devotion to developing the character of each student. If each student becomes a better person and maintains a positive mental attitude, along with the willingness to put forth their best effort in everything he or she attempts in life, we can freely say that we have accomplished our goal. Students of the Pakistan Pak Ki Budo Martial Arts Federation are expected to learn the Code of Ethics and apply the Code both in and out of the Academies. These points should be emphasized in life as well as in Pak Ki Budo. Application of this Code will assist each student in developing a better character resulting in a better person. • I will seek the best in all people and attempt to make them feel worthwhile. • I will maintain a positive mental attitude and convey it to everyone I meet. • I will refrain from making negative statements about anyone. • I will strive to be the best at whatever I do. • I will use my mistakes as lessons and utilize this knowledge to achieve great endeavors. • I will always promote love, happiness, loyalty and respect in my home, family and extended martial arts family. • I will demonstrate respect for all people in authority. • I will remain loyal to my country, family and friends; obeying the laws of the land at all times. • I will be open to the ideas of others; however, I will remain steadfast in my own beliefs knowing them to be accurate and true. • I will share in the success of others as thought it were my own. • I will never violate the trust which has been given me by using my skills to initiate violence. • I will utilize my skills to defend the defenseless, my friends, my family, my honor, my principles and myself. To begin enjoying the many health, fitness and safety benefits of Pak Ki Budo we invite you to join a school near you.
Self-Defense
Spiritual Development
Physical readiness
Basics
Kata (prearranged fighting forms)
Kumite
Weapons
>>>:EMAIL:>>>
gmsokeraza@gmail.com